'Fight the Monster' – Child Cancer Foundation t-shirt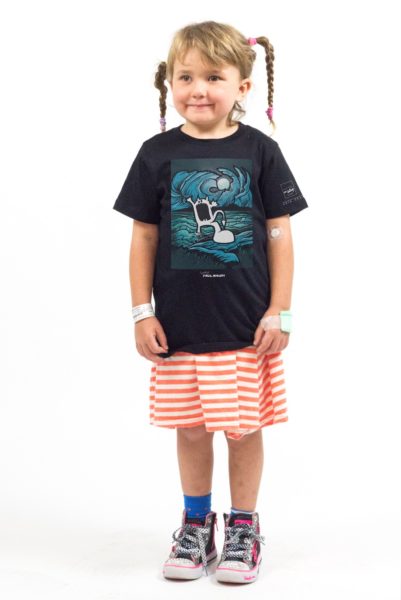 I was honoured to team up with the Child Cancer Foundation and Mr Vintage to produce this t-shirt. CCF Child Ambassador Sophie drew her monster, and then I painted my version of her drawing – and now you can help her fight the monster by buying one of these awesome shirts.
At any given time, the Child Cancer Foundation is supporting over 500 families nationwide whose children are battling cancer. 25% of all sales from 'Fight the Monster' will go to the Foundation's essential family support services that help ensure the whole family is supported, informed and remain connected when a child is diagnosed with cancer.
"Nothing can prepare you for it. You never want your child to have to face this. The day of diagnosis is a blur. Our Child Cancer Foundation Family Support Coordinator was always, and still is there for us." – Sophie's mum Julia
You can purchase the shirt here.